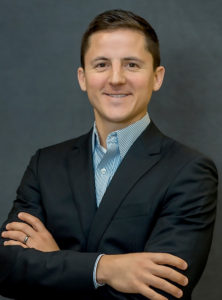 Ben.Olsen@thedvsgroup.com
Office: (913) 713-4156
Ben touches every deal that The DVS Group reviews. He is deeply involved in the process of qualifying opportunities, managing client expectations and supporting business development efforts. He is responsible for the data, forms and other tools required to effectively serve the firm's clients. Broadly put, there is no element of the company for which he is not accountable in at least some way. Luckily, the excellent staff keeps him from being too much of a bottleneck.
Ben has developed processes and strategies for working with private equity, corporate and executive (i.e. individual) buy-side clients as well as small/lower middle market businesses attempting to sell or recapitalize. Over the course of dozens of successful engagements, he has become an expert in SBA 7a financing. He actively seeks lenders across the country who are active in small business lending to ensure that clients receive the greatest breadth of opportunity when they approach the debt markets.
Ben earned a BA in Latin American Studies from Yale. He is active in the Yale Alumni Schools Committee and the Yale Day of Service planning committee for the Kansas City alumni chapter. When not at the office he can be found running after his 4 young children, playing indoor soccer, or attempting to do something handy around the house. He has also begun a study of scotch in the hope that it will eventually allow him to grow a beard.