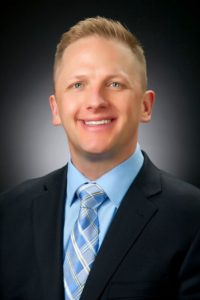 Jeremy.Gough@thedvsgroup.com
Office: (913) 713-4156
Jeremy supports the firm's engagements in a variety of ways – financial modeling, industry research, due diligence coordination, and more. Skilled in number crunching, Jeremy is especially thoughtful in bringing helpful questions to the table when our clients are considering acquisition targets. There's always a story behind the numbers and Jeremy works to bring that forward.
Jeremy appreciates that the firm works to ensure every client's objective is met. He enjoys the comradery and transparency that comes along with the boutique, family culture of the firm.
Jeremy and his wife stay busy keeping up with their 6-year-old daughter and 3-year-old son. Originally from Denver, Jeremy is a huge Bronco fan. A few other things he enjoys include CrossFit, BBQing, traveling abroad, drinking Scotch, and constantly searching for authentic street tacos.
Prior to joining our team, Jeremy worked in the business valuation division at BKD and in the commercial lending division at UMB Bank. He earned his BBA with an emphasis in finance from the University of Missouri – Kansas City.