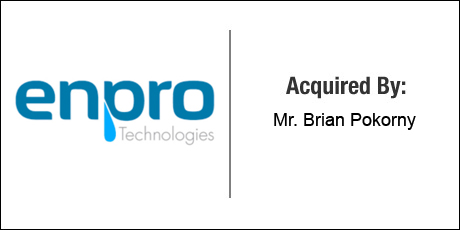 Location: Lee's Summit, MO
Industry: Design and Manufacturing – Chemical Metering Systems
DVS Role: Buy-Side Advisory to Corporate Executive
The Buyer: Mr. Brian Pokorny was a successful corporate executive and most recently held the position of the Vice President of Global Operations of Garmin International This was the first of several private business acquisitions planned for Mr. Pokorny.
The Seller: EnPro Technologies, Ltd. (www.enpro-tech.com), now operating as a part of IPM Systems (http://www.ipm-sys.com/), has been developing chemical metering systems to help municipalities and industrial facilities meet regulations and enhance water quality for the past 25 years. EnPro offers its customers access to the latest technology in process control and chemical handling. The company possesses comprehensive design-build knowledge and experience in bulk material handling.
The Close: EnPro had entered the workout group of its incumbent bank due to mismanagement of that specific relationship, but the underlying assets and business performance remained appealing. The business would continue its success if the right buyer could be found. Brian's extensive leadership in global operations and supply chain management equipped him to be the ideal buyer for this company. DVS assisted Brian in negotiations with the bank navigating the 363 proceedings related to a corporate bankruptcy while securing separate working capital financing from an unrelated bank. DVS also managed the seller's transition negotiations to ensure a healthy handoff of the company. After closing the sale, the company returned to immediate and significant profitability.