2018 is almost here and, boy, are we excited for it.
But we don't want to fly into the new year without celebrating the great things that happened in 2017. Cheers to closed deals, insightful deal content, helpful dealmakers, and all the lovely things beyond the deal.
Closed Deals
Thanks to Robert, John and the LHB team, Miguel, Pete, Rich, and Mike for working with us to get your deal done. It was an honor to walk through this major life transition with you.
Robert Drumm sold Atlas Labels

LHB bought Rapid Fix

Miguel Garcia, Rich Beck & Pete Isermann
sold Patriot Outfitters
Mike O'Hara sold A+ Insulation
Deal Content
2017 brought an increase in creating deal content. We're working hard to provide you with a trusted place to make sense of the dealmaking industry and all that getting a deal done entails.
Here are five of our most popular posts from 2017:
The Dealmakers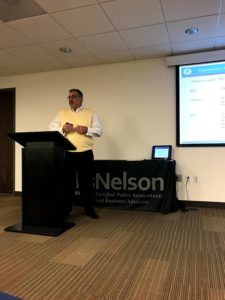 In 2017, Ben and Kevin shared their dealmaking expertise in a variety of ways.
Here are some highlights:
Ben's insights on SBA financing and the consumer goods industry were featured on Axial Forum and in Thinking Bigger Business Magazine.
At the Kansas Society of CPAs' Business Valuation Conference, Kevin gave a presentation titled, "My CPA Said…" and shared some of his favorite DVSism's.
This year, both Ben and Kevin were actively involved in peer advisory groups – Ben in Acumen and Kevin in Vistage.
Beyond the Deal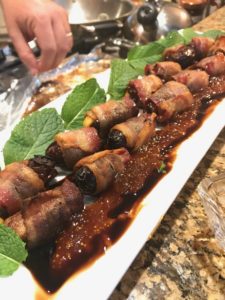 Beyond dealmaking, 2017 brought fun, food, and a new, sweet baby to The DVS Group.
Ben welcomed his fifth child to the Olsen household in November. Her name is Inés Luciana (her first name is pronounced "ee-NEZ" or "ee-NES" – both are correct). Although, often she's simply called Lulu. It's wonderful to see our families' grow and change as the years go by.
Along with numerous happy hours and birthday lunches, we had a fun afternoon at Top Golf in the spring. A favorite event of the year was a July afternoon spent at the Lindsey's home with Chef Kevin. These bacon-wrapped dates were an appetizer before the main dish of mussels – amazing!
Now, time to welcome in 2018!