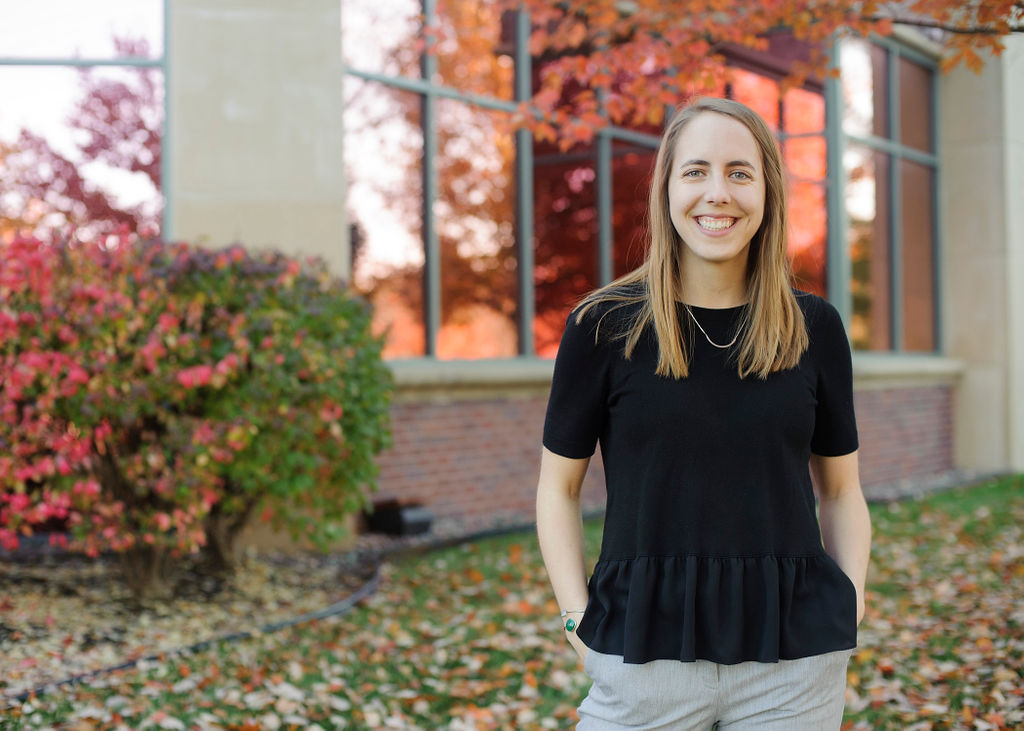 Karina.Winkelman@thedvsgroup.com
Office: (913) 713-4156
Karina's main role at The DVS Group is sharing the firm's expertise and telling client stories. She creates marketing materials and loves that her job is to talk about the great work DVS does. Karina manages the DVS Group website and social media accounts. She works to coordinate speaking opportunities and other external engagements for the firm's principals.
After a client is signed, Karina also assists in moving the project management process along by vetting lists, preparing mailings and entering financial data.
Before The DVS Group, Karina spent much of her time in the nonprofit and philanthropy sectors. She worked for a nonprofit consulting firm in Philadelphia and an affordable housing organization in Minneapolis. She graduated from Hope College in Holland, Michigan where she studied Business Management and Communication. Outside of work some of her favorite things include playing Ultimate Frisbee, writing letters and dancing (the silly kind in the kitchen, not the kind on stage).