Most of us have a desire to make an impact, do social good, make a difference, contribute. Business owners have a unique opportunity to do that in ways that ripple beyond their direct sphere of influence.
Curious how?
Take a look at the statistics below about small business in the US, the individuals it impacts and the community that benefits.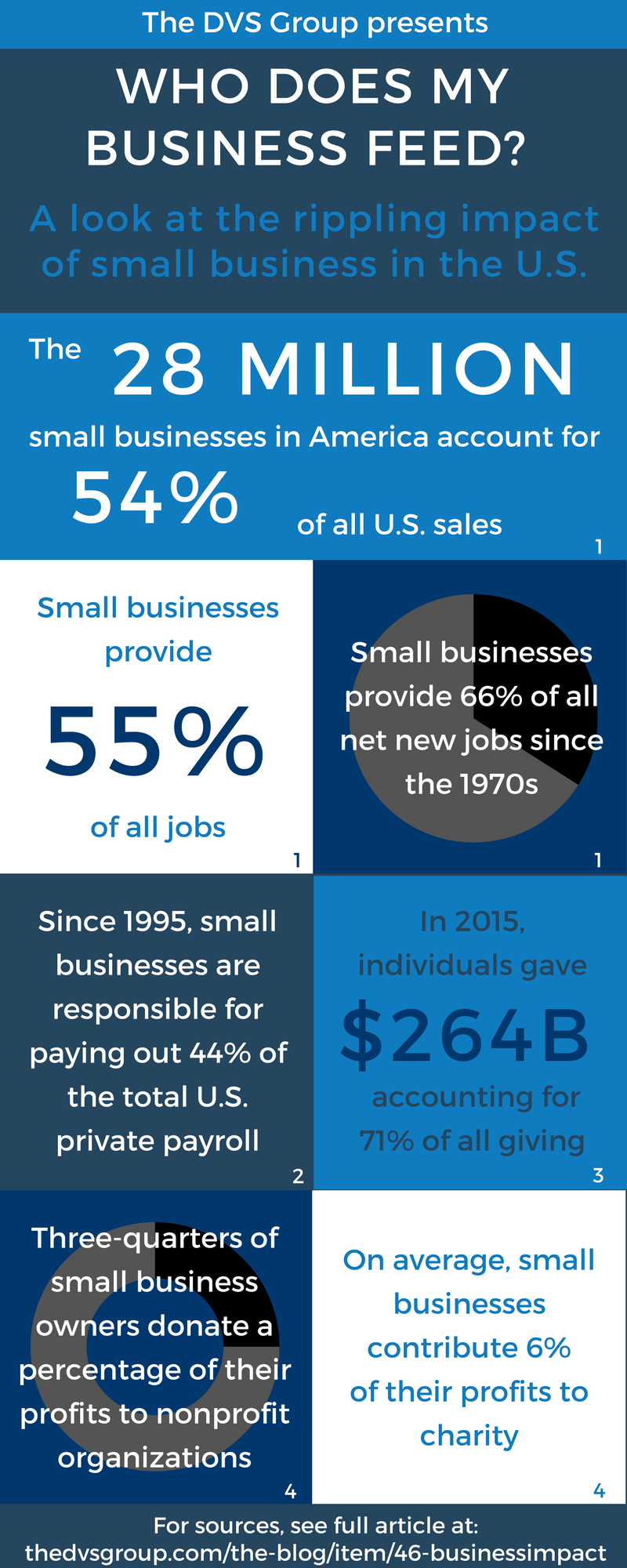 1. Small Business Administration    2. Huffington Post
3. Charity Navigator    4. The Chronicle of Philanthropy
Business ownership is important because, when done well and the business grows, it provides economic stimulation. Jobs and, in turn, individual wealth, are created. An often-overlooked aspect of business ownership is the impact on the community beyond the business' employees. The final two stats from The Chronicle of Philanthropy prove that the tie between business ownership and charity is strong. The DVS Group wants to keep that tie strong by ensuring the right match is made when connecting companies with new owners – which requires going beyond the numbers and considering non-financial factors along with the financial ones.
Please reach out to us with comments or questions. We welcome conversation – complimentary and confidential.
The line between for-profit and non-profit is continually blurring. We love the innovative approach these non-profits have taken to generate revenue through private business. Thanks to Alphapointe and Lighthouse for the Blind for letting The DVS Group be part of your meaningful mission.