Is business ownership a valuable experience?
Read the story of Robert Drumm, a DVS Group client, to find out.
—
Lawyer, brewer of beer, writer, dad, husband – all words used to describe Robert.
In 2013, he was ready to add one more role to that list – business owner.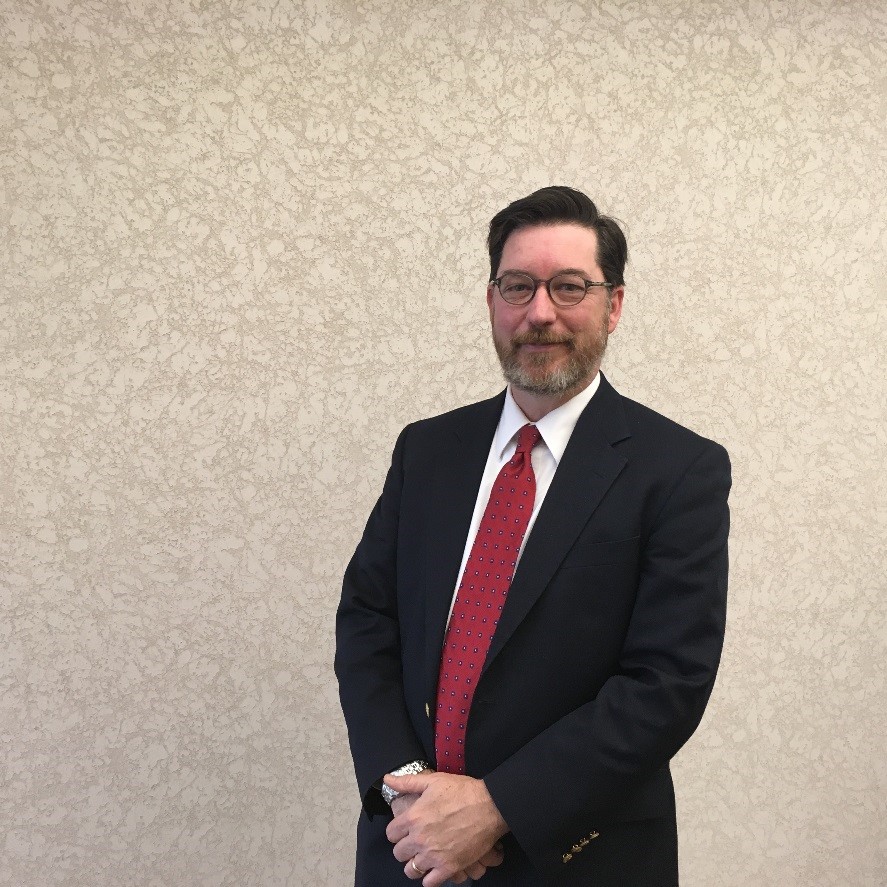 Robert worked for EPR Properties as the firm's Vice President of Transactions and Associate General Counsel. Throughout his years at EPR Properties, Robert saw a lot of entrepreneurs walk through the door seeking financing for the real estate portion of their business. These entrepreneurs were generally successful and enjoyed what they did. Robert wanted to be one of them.
He was ready to leave EPR Properties and was looking for options for his next adventure.
In explaining how his acquisition process began, Robert said, "I really liked the idea of owning my own business. I started calling around and met with three or four intermediaries. When I first connected with Kevin, he was engaging on the phone. He asked me the right questions and gave me valuable information from the get-go. Nobody else offered that initial clarification that helped me focus on the sort of business I would do well with."
Robert retained The DVS Group as his advisor for his acquisition search.
"We talked about the search process and Kevin said, 'Before we actually begin the formal process, I have a couple of things on my desk right now that may or may not fit you.' One of them wasn't a fit, but the other was small distributor of custom packaging materials to the craft beverage industry. It was about half of the size of the business I was looking for and it had been operated as a home-based business. But it hit a lot of check-boxes for me. Because I knew the craft beer scene was about to explode I saw the potential to convert this little operation into a traditional business with staff and a warehouse to grow it quickly."
The business was called Atlas Labels & Packaging, and Robert pursued an acquisition.
"Through the process I handled most of the negotiation, due diligence and documentation myself, because I'm a lawyer and it's what I do. But I frequently sought Kevin's advice through the process, and he was a great help. Then, at that point in every deal where things seem to fall apart, Kevin did his job as the intermediary and stitched us back together. We closed, and I became the owner of with Atlas."
For Robert business ownership was a valuable experience. He grew the company through a major rebranding, increased sales, additional staff, and the implementation of new business processes.
"After a number of years working for someone else, having that experience of being solely responsible for one's own outcomes, reaping your own rewards and, of course, working through one's own mistakes was a valuable perspective that I gained."
After four years at the helm, the business had doubled, and Robert knew it was time to let someone else take Atlas through the next growth phase.
Robert called Kevin to tell him that he was considering selling the business. Kevin connected with a few potential buyers he thought might be interested in Atlas. One of those options ended up being the right fit. After Kevin set the stage with preliminary information and a face-to-face meeting, the sale process began and in four months the deal closed.
Again, Robert chose to do much of his own deal work throughout the process with input from The DVS Group as questions arose in preparing for due diligence and in negotiations.
"Kevin helped me understand the buyer's objectives. He facilitated the conversations. That was very helpful. He gave me good advice. As with the acquisition, I was a relatively hands-off client and they're generally a hands-on firm, but DVS adapted to my style very well."
—
After both buying and selling a business Robert has a valuable perspective on the process. Here are two of his top lessons learned:
1. With the power of a partnership, going bigger is likely better
"There are those that will say a partnership is a sinking ship. That was my perspective going in – I didn't want a partner. But once I got into the business, I realized how much more I could have accomplished with a good partner – somebody that I knew and trusted, that shared my goals, complemented my strengths and compensated for my weak points. When you own a very small company, it's hard to think strategic thoughts while you're dealing with day-to-day challenges. I did pretty well with Atlas by myself, but I wonder, 'How much more I could have done with a good partner?'
Alongside the partnership question is the need to get a business that will generate enough initial EBITDA to support two partners and their families. Most people think that a smaller deal is less risky, but by going small and going it alone, I actually took more risk than if I had done a bigger deal with a partner. It all worked out just fine, but when I find another opportunity, I'll do a bigger deal, probably in partnership with someone I trust."
2. Understand your industry and your customers
"I went into something I knew. I had worked in packaging before going law school. I had been in and around the adult beverage industry as a lawyer. I was a homebrewer who could hold up my end of a conversation with a professional brewer. All that was a huge advantage to me from the beginning.
In a very small business with limited resources for delegation and decision support, you need to have enough background to make instinctive decisions quickly. And you have to establish immediate credibility with your customers and vendors. Perhaps in a larger business with a deep staff, that specialized knowledge becomes less important at the ownership level, and general management background plays a bigger role, but not so with a small business! If I had gone into Atlas without that specialized knowledge, I'd have been toast."
—
Because it requires increased responsibility and increased risk, business ownership provides a valuable perspective that you can't find in any other role.
Robert's ownership journey brought him to Atlas and through hard work, he left the company better than he found it and the experience left him better than when he started.