We like being a "boutique" merger and acquisition firm.
Bigger isn't always better.
But, boutique doesn't just mean small.
It means we're small and experienced.
Small and nimble, specialized, personal, ready to dig into the problem you need solved, and excited to take this journey with you.
Our size commits us to a limited number of clients and allows us to invest our time and emotional energy in those clients well. As a boutique firm, we get to work with unique people and their unique stories. With them, we have the opportunity to close great deals.
Here's an example of a solid organization making a strategic acquisition using our hands-on process and approach.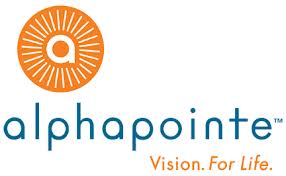 Creative and complex deals are our favorite kind of deals. When Alphapointe approached us to complete a search for a business to acquire we were excited because we knew it would be a bit unconventional. How often do nonprofits acquire private businesses? Alphapointe's mission is to employ blind or visually impaired individuals. They provide jobs throughout their operations in a variety of industries. To expand their job opportunities, Alphapointe engaged The DVS Group in an acquisition search.
Alphapointe already had a large plastics extrusion division so adding to the breadth of services in that division was a priority. The acquisition mandate was to find a plastics injection molding or blow molding company that was operable by blind workers, relocatable and able to generate strong returns. Our process involves developing a list of acquisition targets to include in a direct mail campaign. Because of the very specific need of Alphapointe and its employees we were sure to do as much up-front, hands-on work as possible when picking our targets for the campaign. By taking that approach we knew that more qualified leads would come back to us.
That proved true. As business owners responded to our direct mail campaign one business rose to the surface as the best option. Matchless Molding was a manufacturer of micro-molded plastic products. Based in Nashville, the company was a market leader in the micro-molding industry for 20 years. The business sounded like a great fit from the phone conversations we had with them.
To be certain Matchless Molding was a purchase Alphapointe wanted to make, due diligence had to take place. As part of that process, we traveled with Alphapointe's executives to Nashville to visit Matchless Molding's facilities. We also were continually in contact with both sides of the table's advisors, attorneys and accountants to get the right information into the right documents at 

the right time. With hard work on everyone's part the deal closed and Alphapointe was ready to expand their mission of providing employment.
The boutique nature of our firm allowed us to be creative, flexible and hands-on when advising Alphapointe through the acquisition process. We value the relationships we can build through our work and the meaning that is provided through those relationships. Whether you are buying or selling, we look forward to being there – next to you – as you make a life-changing decision.