Buying a business is not a small task.
Whether you're an individual looking to make a change for your family's future, a corporate executive hoping to make a strategic move, or a professional investor seeking something different, an acquisition is a decision with risk.
Change is inevitable. Are you working with an advisor that will help you Make Change Positive?
Buyside representation is core to our DNA. We love helping sellers along the way but buyside work is where we're truly unique.
We provide a deal generation and deal management process. This process produces multiple proprietary deals, which means you can pursue a variety of acquisition targets that other buyers aren't looking at.
This high-touch, tailored and proactive approach means your deal can beat the 70-90% fail rate most acquirers face. Keep scrolling to see how our process works.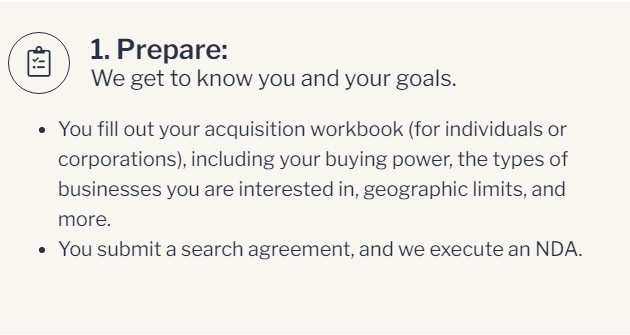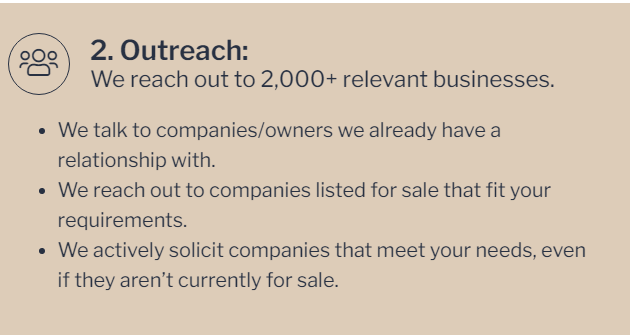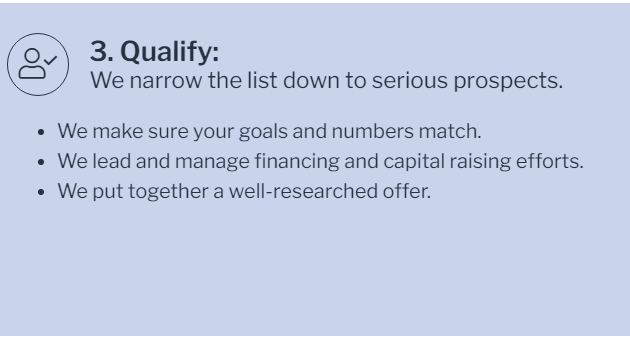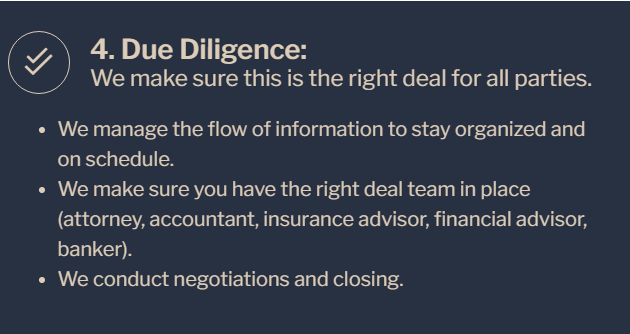 See how we've made a difference.