Your definition of success matters when getting a deal done.
For most of our clients, success isn't the most money but the most right money. It's about fit.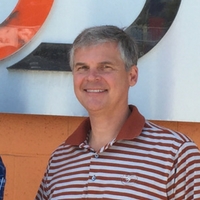 Take Randy Edge, for example.
Randy came to The DVS Group ready to acquire a business of his own after a successful career in engineering, consulting and banking. Randy's father, an architect and entrepreneur, inspired Randy's entrepreneurial spirit and desire to be solely responsible for the success of a company.
Randy watched as his father navigated downturns in the economy, expanding and contracting his business over time. Randy deliberately drove his diverse educational and professional background towards his aspirations of becoming an entrepreneur. Throughout his career, Randy had charted a course to become the best next owner of someone's business.
Randy worked with The DVS Group to connect with current business owners who could be interested in selling their business. We introduced him to our distinct direct mail process, which sources potential sellers. Through this process, 80 proprietary opportunities with businesses across three states were identified for Randy.
Through conversations with these business owners, Randy pinpointed the qualities that made a business a good fit to him. Eventually, Instore Design Display (IDD) and its offshoot, Clear Impact Acrylics (CIA), emerged as acquisition options. These two companies were intertwined in creativity, success, customers and history, but they had different ownership structures. They needed a well-rounded owner to bring them together and capture their true growth and operational potential. They needed what Randy could offer.
We often find ourselves manufacturing serendipity in our deal making. In Randy's case, that was certainly true. The quality of the fit between the two groups surprised both sides of the table – the buyer and the seller. The deal closed with both sides satisfied. The deal included Small Business Administration (SBA) and conventional loans, creative management structuring, a smooth management transition, and a consolidation of entities. Not necessarily the most money but certainly the most right money.