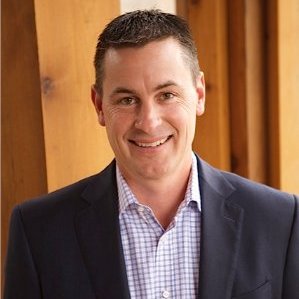 Jason Andrews, current owner and CEO of GroupSource Group Purchasing, had spent much of his career in the medical device space. He had a lead sales job managing a remote team in a large geographic area. Jason's job required a lot of traveling. He was expected to be continually growing and building the company for somebody else, for those above him in the hierarchy. He was ready for a change.
Jason came to The DVS Group in June of 2015. He closed his deal with GroupSource in January 2016. After just over a year with the new title of "Owner", we talked with Jason about his purchase process and what ended up being vital in making it a success.
1. Play the Numbers Game
While considering purchasing a business, Jason came to realize that small businesses don't have "For Sale" signs. He explained, "And the ones that do aren't probably the ones you want to buy. When you're selling your business as a small business owner, you don't want people to know because your competitors will use it against you and your employees will be unsettled and maybe leave. So it's kept a secret."
Jason wanted to do a complete search to gain access to that privileged information. "The only way to do a complete search, that I knew, was through a buyside firm. That was it. I mean- that doesn't mean you couldn't run into somebody at the country club who was an attorney or an accountant who may know of something but that's not going to give you a quantity of deals."
"If I'm making a lifetime decision on what business I'm going to buy I want every option that I can find to be on the table."
Through our unique buyside search process, Jason gained the deal quantity he was hoping for. In the six-month search, he talked to around 30 companies. "I wanted to talk to people. I could've cut that number down but it gives you an idea of responses we're getting. And I had geographic constraints that were pretty strict. So, to get 30 responses is amazing."
Playing the numbers game was important in Jason's search. He was willing to kiss a lot of frogs in order to find the one that transformed into the right match.
2. Follow the Clues to the Right Match
The middle of September a business owner called our office in response to a letter they had received on behalf of our client, Jason Andrews. He owned a company – GroupSource. Jason was several months into the search process, had spoken with close to 30 other response companies and knew GroupSource was one to pursue.
The back-and-forth communication that happens once a buyer and seller connect is a bit like dating. Each side has to be convinced of the other's merit, their plan for the future, commitment, responsibility. And, at the core, they simply have to like each other.
"There are two kinds of due diligence – financial due diligence and the people piece. Understanding the people on the other side is a big part of it."
In order to understand the sellers, Jason took note of all the interactions they had with him and with us. "Jenny interacted with them so much in the exchange of due diligence documents… It's how they were about getting the documents, how thorough it was and just her experience with them says a lot. All of these things leave clues and so it's really a team effort in understanding that."
By following the clues, Jason knew GroupSource was the right business for him.
"It fit my skillset. It was something I could wrap my head around. I bought a great business and I bought it from great people. I didn't know that at the start, I felt really comfortable about that at the close, and now, a year later I know that to be true."
3. Fight for the Finish Line
For Jason, knowing that GroupSource was the right fit "wasn't even half of it." A successful close isn't guaranteed.
"I'm in. Now I got to get the sellers in. Now I got to get the bank in. And we all got to get together through the finish line. Sounds easy. It's really hard."
Jason felt a bit like "the dog that catches a car." As a novice at buying a business, he was glad to have our experience as a guide to anticipate road blocks and speed bumps. Fighting for the finish line meant Jason listened to our ideas of how to put the deal together and then executed what he felt was right. "I bought exactly one company. The guys I bought it from had sold exactly one company. I didn't know where to start. Having some ideas to put it together made it easier."
In January, the finish line was crossed and the deal closed successfully. Playing the numbers game, following the clues to the right match and fighting for the finish line were vital for Jason's success. In conclusion, he said, "I'm not saying that somebody can't buy a business without doing something like this. But what I am saying is I couldn't've bought this business without doing it. No doubt in my mind."
—
Are you considering buying a business? Ask these six questions to see if you're ready.