Industry: Consumer Products – Drinkware
Location: Boulder, CO
The DVS Group Role: Buyside Representation
Bomar Holdings LLC – DVS Buyside Client:
Bomar Holdings LLC is a small team of private investors who retained us to help with an active search for an acquisition or investment opportunity. The group, made up of experienced business owners and operators, was ready to create a new partnership with a business owner in a solid business with obvious growth potential.
With their attractive combination of capital, management expertise, and enthusiasm for collaboration, Bomar Holdings was a match for the needs of EcoVessel and its owner.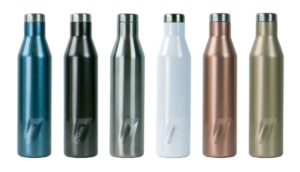 EcoVessel's foundational goal was creating innovative and stylish products made from stainless steel to replace "wasteful, single-use plastic bottles." The company's product line includes various sizes and colors of water bottles, tumblers, and mugs. They offer products for kids and adults.
EcoVessel's insulated products are designed with their signature "TriMax Triple Insulation" technology which keeps drinks cold for up to 100 hours and hot for up to 20 hours.
With unique partnerships with Elkay and Water For People, EcoVessel is committed to promoting sustainability and building a strong mission based community.
The Deal:
Bomar Holdings' search mandate focused on consumer products. We did extensive research in the space by digging into relevant trade shows and their exhibitors. This proved effective as we sourced quite a few interesting products and brands for the investor team to consider.
As the process continued and conversations evolved, EcoVessel proved to be a win-win opportunity. The transaction closed on April 1, 2019. The infusion of growth capital will continue the good work already being done to move the brand forward into the market.